The best tablets for teenagers?
We are presenting you with the following list of tablets. You can easily grab one of them from cheap tablets websites. They will serve you well whether you want to do work or consume content. 
Apple iPad
We are talking about the Standard iPad. We are not going to discuss the new iPad Pro or iPad Mini. You can grab the 2018 iPad at around $300. This is a great deal, especially considering the price to performance ratio. 
Yes, this is an excellent pack for you if you are attached to the Apple ecosystem. If you have semi-professional use or casual use, this device will serve you well. Apple dominated the tablet sector for quite some time, and this device shows us why. It has all the right features at an affordable price. If you want to grab it off cheap tablets websites, you have to buy the older version. 
Samsung Galaxy Tab S3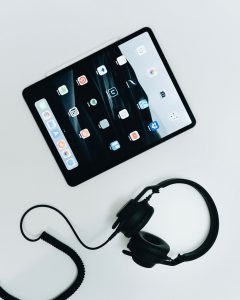 The S3 was replaced by S4 but its still a strong tablet, and it's more affordable. The tablet is the second-best Android, well thanks to its stunning display and powerful processor it can easily show HDR content. It features an S-Pen stylus. It supports a keyboard, but you must buy that separately.
The design is premium, but it packs a Snapdragon 820, 4GB RAM with 32GB storage. The battery is 6000mAh; it can see you through a day. 
Asus ZenPad 3S 10
Asus has designed some fine tablets recently, but the brand is underrated. It certainly doesn't mean the ZenPad is unable to hold its own. It's one of the best Android tablets available in the midrange section.
It packs decent power; the display is bright and stunning. The battery life is very typical of what you get in this section. The built quality isn't the best in the market, but it doesn't mean the company used cheap plastic. The device is not flimsy. Don't worry about bending or breaking it. You can grab one of these from cheap tablets websites.  
Huawei MediaPad M5 8.4
It's the android alternative of iPad Mini. Fortunately, the device gives the iPad a tough run for its money. It features great speakers with stunning display a design. There is no headphone jack which is a shame. The chipset is a bit old, but it's still powerful enough to take care of your day to day usage. It's a strong Android slate and comes with some pretty neat features. 
Lenovo Yoga Tab 3 Pro
The Yoga Tab is an excellent choice if you want something that creates a balance between professional and casual use. Its packed with media focused features, but it has a raw power to handle professional apps. It comes with a built-in stand to make it work like a laptop, but only if you attach a keyboard. 
It also has an integrated projector in case you must show your work or some content to everyone in the room. You can grab one for a great price on one of the cheap tablet's websites.